THE BENEFITS OF COLD WATER HYDROTHERAPY
Hydrotherapy is a technique that uses water to soothe, relieve and heal certain areas of the body. 
With hydrotherapy, the hydrostatic pressure exerted by the water allows you to benefit from the many properties of cold :
– Analgesic (pain reduction).
– Anti-inflammatory (fight against edema and inflammation).
– Vasomotor (stimulation of circulation and venous return).
– Hemostatic (reduces bleeding).
The strong thermal conductive power of water (superior to air), allows, thanks to immersions in the cold bath, to obtain analgesic, vasomotor and anti-inflammatory effects very interesting in the phase of post-exertion recovery.
In addition to promoting better recovery after sustained effort, cold hydrotherapy is known to be a preventive solution to muscle injuries.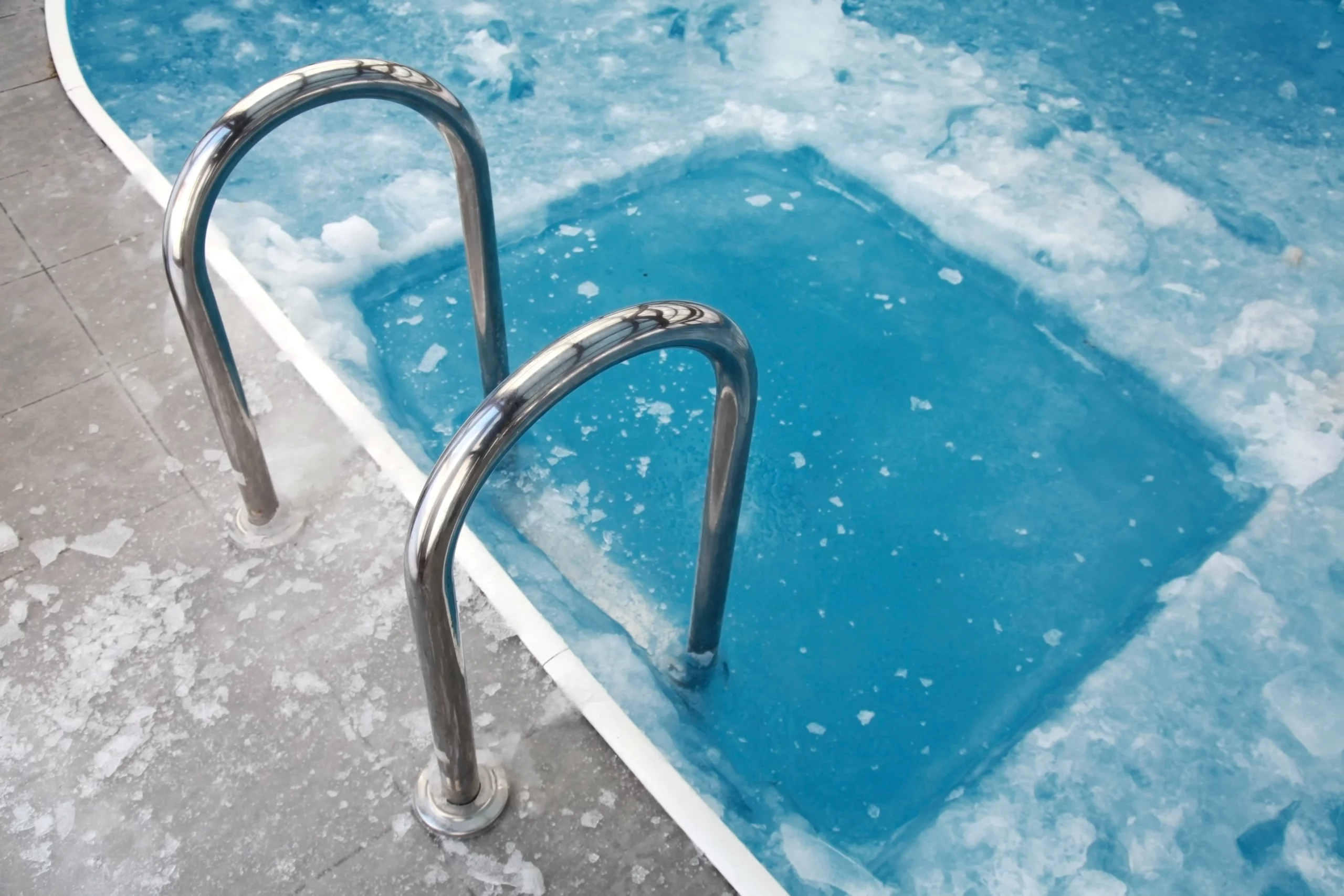 MANY VIRTUES FOR COLD WATER HYDROTHERAPY
The interest of hydrotherapy by immersion in ice water :
– Stimulates blood circulation.
– Calms the pain.
– Drains toxins.
– Regenerates the body.
– Promotes relaxation (physical and mental).
– Helps to fight against fatigue.
The effects of high intensity cold are multiple and positive. Whether it is the reduction of recovery time after an effort or a shock, the temporary attenuation of the sensation of pain or the increase in physical and psychological tone. 
Several applications are possible to benefit from the properties of cold water hydrotherapy. Indeed, the effect of the immersion can be continuous (between 5 and 12 minutes) or divided with an alternation of hot and cold. This second alternative makes it easier to withstand the cold, which can often prove to be searing in the Cryobath !
CONTINUOUS IMMERSION IN ICE WATER
Why do you need it ? To treat many physiological disorders :
– Aches and pains.
– Hematoma.
– Acute muscular injury.
– Chronic arthritis.
– Muscle pain.
Who is it for ? Amateurs or confirmed sportsmen practicing :
– Explosive sports.
– Sports that generate aches and pains.
-Contact sports.
PROTOCOL
WHEN ?
– Within hours of exercise.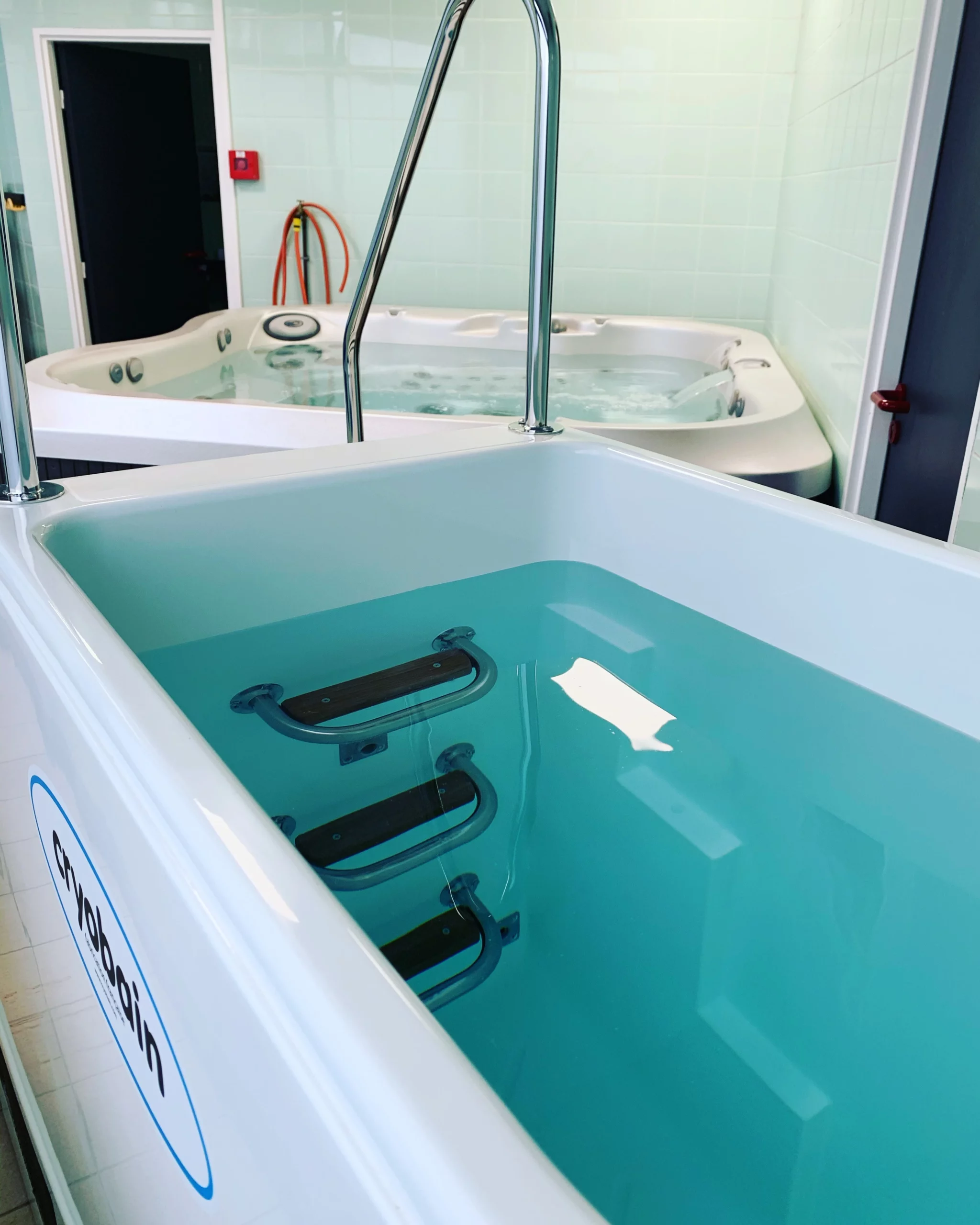 Within hours of exercise.
– Immersion time: 8 to 12 minutes in 1 or 2 sessions. 
– Depth of immersion :
– For the lower limbs: up to the pubis.
– For the upper limbs: immerse only the parts concerned.
– Temperature: 8 to 12°C. 
Contraindications
– In case of circulatory disease of the extremities (Raynaud's syndrome). 
– In case of allergy to cold. 
– In case of unhealed wounds. 
ALTERNATING COLD AND HOT IMMERSION
What is the reason for this ?
– Improvement of venous return (vasomotor effects). 
– Elimination of metabolic waste. Who 
Who is it for ?
– Sports with strong metabolic constraints. 
– Circulation problems. 
– Sports with shocks. 
PROTOCOLE
QUAND ?
– Ideally 1 hour after the maximum effort 
– Do not take before exercise 
DÉROULEMENT DU SOIN
– Immersion time :
– 1′ to 1'30 in the cold 
– 1′ to 1'30 in the hot 
To be repeated 7 times 
OR
– 4′ in the hot 
– 2′ in the cold 
to be repeated 5 times 
– Depth of immersion: according to the area of the body to be treated (ankles, thighs, pelvis). 
– Temperatures :
– cold = 8 to 12°C 
-hot = 38 to 42°C 
– Total exposure time = 8 to 15 minutes 
– Start and finish with the cold 
Contraindications
-In case of febrile or feverish states.
– In case of recent traumatic haematomas and oedemas .
– In case of unhealed wounds.
COLD WATER HYDROTHERAPY : HOW TO BENEFIT FROM IT?
Immersion in cold water after exercise is a practice widely used by athletes to optimize performance. It also helps to reduce and prevent pain caused by aches and pains.
Cryobain will bring you an invigorating effect on the whole body, a global boot and will come to fight effectively against the feeling of heavy legs. 
MAIN RESULT : 
– Reduces stiffness and aches.
SECONDARY RESULT : 
– Eliminates metabolic waste produced during exercise.
BENEFITS FELT :
Activation of muscle recovery.
Decrease of the muscular, articular and tendinous inflammation. 
Feeling of light legs thanks to the stimulation of venous return.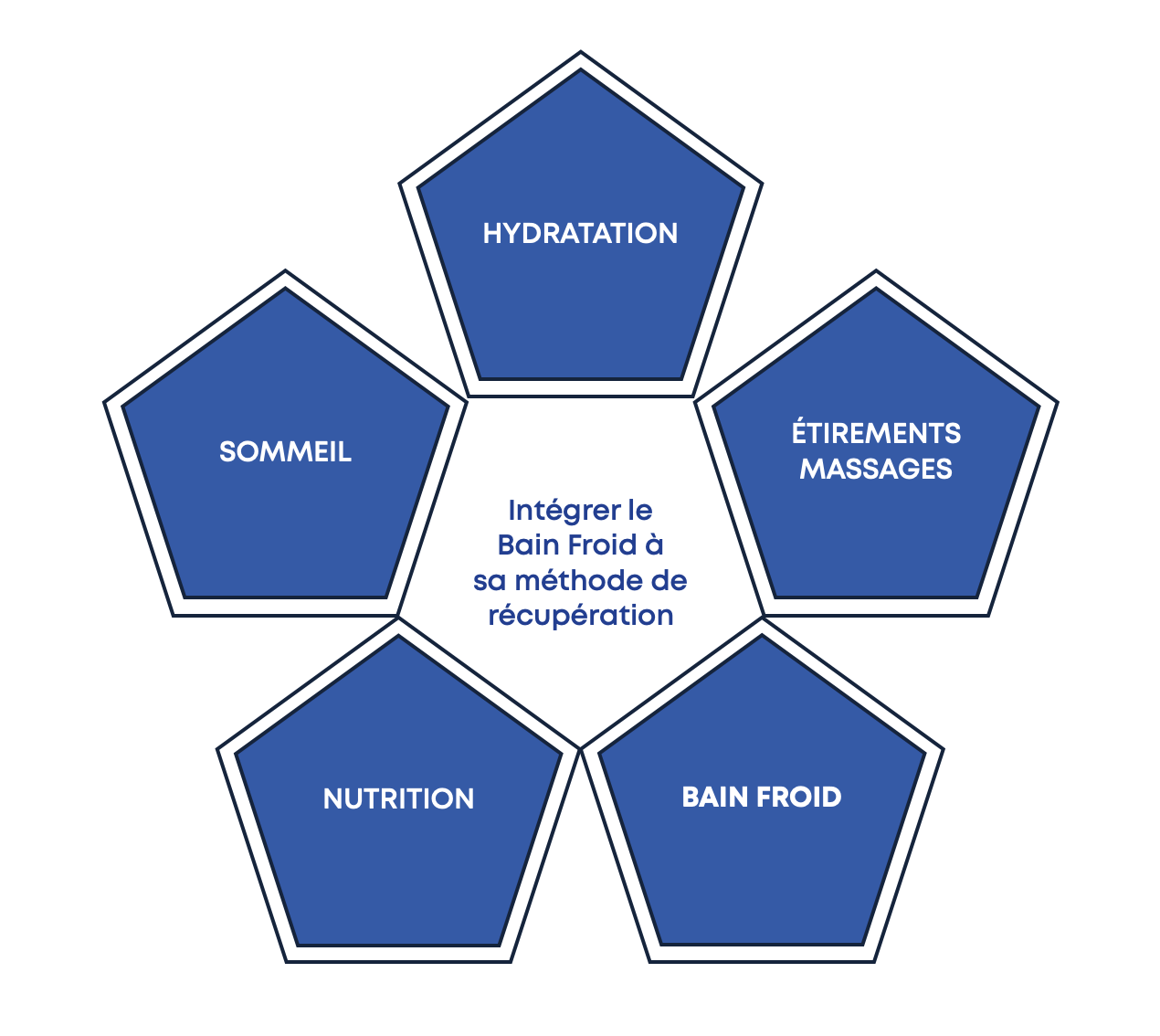 HYDROTHERAPY WITH OUR COLD BATHS
Our ice baths have been developed and designed according to the principles of cold hydrotherapy. Our products are perfectly suited to the requirements of continuous or alternating immersion. 
Cryobain accompanies the training and competitions of athletes seeking optimal recovery after exercise. 
Discover our cold baths and choose the model that will meet your needs. To learn more about cryotherapy, a method of using cold for therapeutic purposes, visit our page.